1-800-858-3040
help@pro.life
Home / Products /
Product Details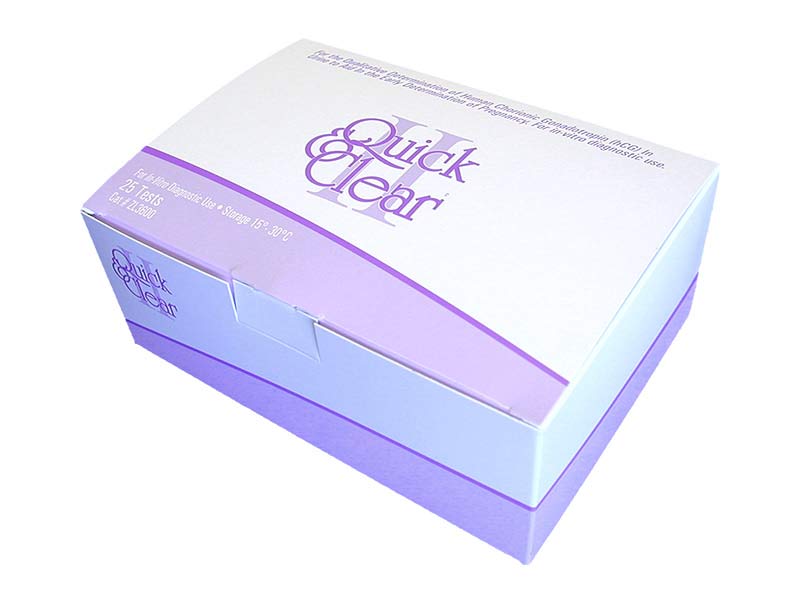 Pregnancy Tests, Quick & Clear II : Pack of (25)
4.90
The Quick & Clear II test has both a functional and contemporary design elements. The included dropper receptacle keeps the dropper secured and in easy reach. The deeper and wider sample well reduces the chances of any spillage and the bright (T)est and (C)ontrol labels make the results stand out clearly. With the new features and distinctive cassette design both your center and your clients can feel confident in the results.
Sensitivity: 20mIU/mL
Technical Details: www.quickandclear.org
SOLD IN PACKS OF 25 ONLY.
You Support 24/7 Pro-Life Nurse Chat: 100% of the proceeds from your purchase will be donated to the 24/7 Pro-Life Nurse Chat Line for abortion-vulnerable women. Thank you! Learn more here.
Read more
5
5
5
Cleburne Pregnancy Center
5
5